Chappell Park now has a completed new clubhouse for Emory University Eagle's baseball team. Work on this project wrapped up recently as Cooper & Company finished the final touches for the facility.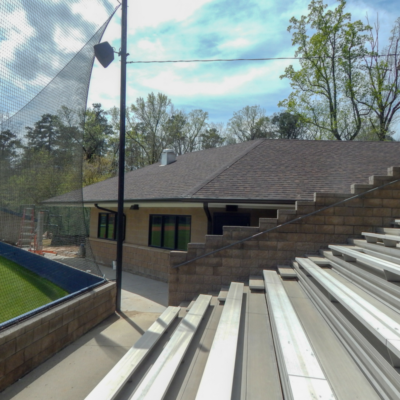 The single-story facility with 35 lockers, bathroom, and team media area is now located adjacent to the stadium to provide improvements for Emory's student-athletes who use the complex.  In addition, office space for the coach and lounge space were included in the new clubhouse.
Project Manager Mike Westbrook stressed the challenges of this project that included weather-related delays and the extremely tight laydown area that Cooper had to work around in this project.  "The site had virtually no extra area for us to house building materials or parking during construction.  We had to be very strategic in how we scheduled sub-contractors and materials during the construction schedule." Cooper also installed micropyles to maintain structural stability in the coming years.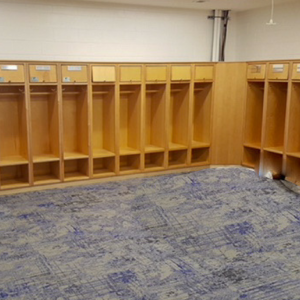 Cooper always appreciates being able to invest in the lives of student-athletes at higher education facilities who dedicate themselves to their sport and their academics.
The new facility wrapped up completion before the end of the Emory Eagle 's spring season and our team is able to get out of their way while they finish their 2018 schedule.   Best of luck to them for the remainder of their year.  Check out the Emory Athletics website to learn more about the Emory Baseball Program or show support.
Project Scope Included: